Statement of Purpose
We are committed to supplying hard to locate electronic components that you can find nowhere else and offer the convenience of same day shipping. We will conduct our business with integrity and professionalism, and strive to maintain the highest quality standards for our customers. We consider having satisfied customers, happy and motivated employees, and a clean and organized work environment, the hallmarks of success.
We offer reliability, knowledge and quality to our customers and are constantly striving to improve our inventory, quality control and your overall experience with us. We believe that customer satisfaction is paramount to our business and that our quality system, counterfeit mitigation and component traceability are crucial to having satisfied customers.
Quality System
Since 1986, we have been purchasing excess inventory from a variety of corporations, including multiple defense contractors. Due to our diligence, we have become one of the leading suppliers of electronics surplus inventory. Our extensive knowledge of electronics has helped us evolve into the company we are today.
We have a growing inventory of over 150,000 line items in stock and what we don't have, we can find. Our supplier database has over 5 billion electronic components. We can locate your part in short order and give you a price quote by phone, if needed.
In 2013, we obtained our ISO 9001 certification, which will enable us to combat counterfeiting and ensure that we are supplying parts of the highest quality. In addition, we became ESD 20:20 certified. This program enables us to ensure product quality and reliability.
Our employees, from sales representatives to shipping personnel, undergo a rigorous training program using our quality assurance manual and training materials. This allows us to provide you with knowledgeable personnel from the start of your procurement process to the delivery of your order. ISO 9001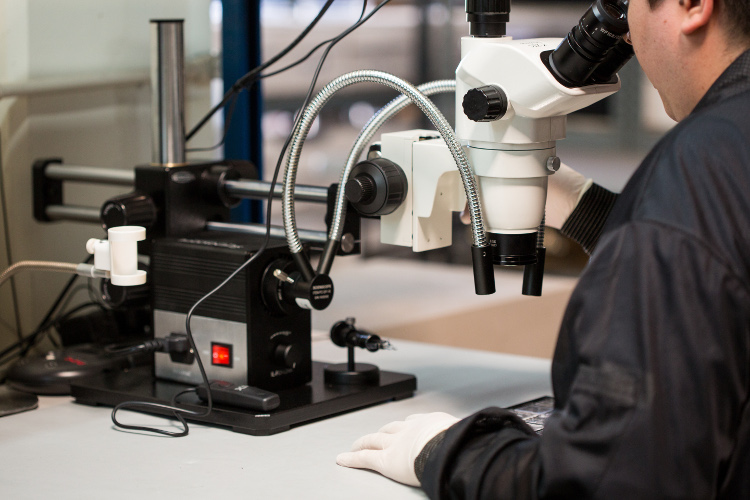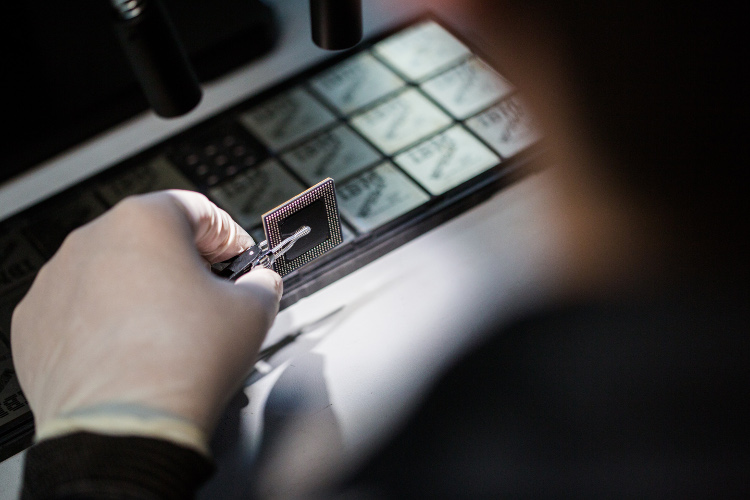 Counterfeiting
A continuing and evolving problem in this industry is the emergence of fraudulent and counterfeit parts. In order to combat this problem, and continue to provide high quality and genuine parts to our customers, we have developed a mitigation plan to ensure that only the highest quality components are made available for purchase. In addition, we limit the source of our products to increase our ability to track the origins of the products we sell.
These steps are taken so our customers can be assured that we are reliable and offer only quality. We understand that substandard parts can affect not only our reputation and revenue, but above all, it affects our customers.
This is why we are committed to combating counterfeiting and have put a mitigation plan into effect. Quality Manual
Traceability
We buy the majority of our products from domestic OEMs and defense contractors. We are able to trace most of our products to the end user. All of our electronic components are inspected before we purchase them.
Our Resources
To do the best job we can for our customers, we utilize the following resources:
Photo request on all products in stock
Microscope Analysis
Testing and screening
Solder ability testing
Acetone tests
Custom packaging to Military Spec Standards