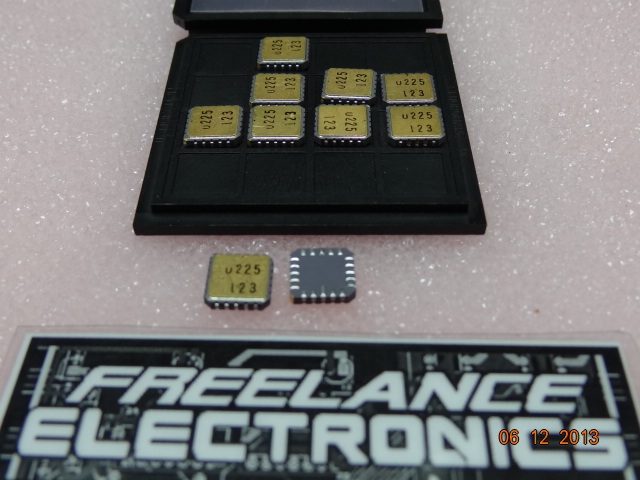 NONE 032-123
Cross Number:
Item Description:
Additional Information:

Category: IC
Is Military Spec.: No
Availability: Out of Stock
Qty Available: 0
---
Related Items
---
Technical Document
DISCLAIMER: The information provided herein is solely for informational purposes. Customers must be aware of the suitability of this product for their application, and consider that variable factors such as Manufacturer, Product Category, Date Codes, Pictures and Descriptions may differ from available inventory.
TECHNICAL DATA SHEET
CABLE ASSEMBLY
MICRO RF / FAKRA-MICRO COAX
.
RF_35/11.05/3.1
All dimensions are in mm; tolerances according to ISO 2768 c-H
Length "a"
Type
(mm)
LH1-032-120-B 120 ±3
LH1-032-67-B 67±3
Documents
Technical data sheet Fakra connector
59S50E-1H1A4-Y
Technical data sheet Micro RF connector
15S201-1H1L5
Technical data sheet Cable
RTK 013aaz
Rosenberger Hochfrequenztechnik GmbH & Co. KG
Tel.: +49 8684 18-0 Page
P.O.Box 1260 D-84526 Tittmoning Germany
Fax: +49 8684 18-499
www.rosenberger.de
email: info@rosenberger.de

1 / 2
TECHNICAL DATA SHEET
CABLE ASSEMBLY
MICRO RF / FAKRA-MICRO COAX
Electrical data
Return loss
≥
15 dB, DC to 3 GHz (*)
Insertion loss
≤
1 dB to 3 GHz (*)
(*) Limitations are possible; exact values have to be measured.
Mechanical data
Minimum bend radius
repeated 8xØ,single 4xØ
Environmental data
Temperature range
-40°C to +90°
Packing
Standard
50 pcs. in plastic bag
While the information has been carefully
compiled to the best of our knowled
e, nothin
is intended as representation or
warranty on our part and no st
atement herein shall be construed as recommendation to infrin
e existin
patents. In the effor
to improve our products, we reserve the righ
t to make changes judged to be necessary.
Draft
Date
Approved
Date
Rev.
Engineering change number
Name
Date
Manfred Ruf
13/01/09
Thomas Höfling
11/03/10
100
09-v309
Manfred Ruf
11/03/10
RF_35/11.05/3.1
Rosenberger Hochfrequenztechnik GmbH & Co. KG
Tel.: +49 8684 18-0 Page
P.O.Box 1260 D-84526 Tittmoning Germany
Fax: +49 8684 18-499
www.rosenberger.de
email: info@rosenberger.de

2 / 2